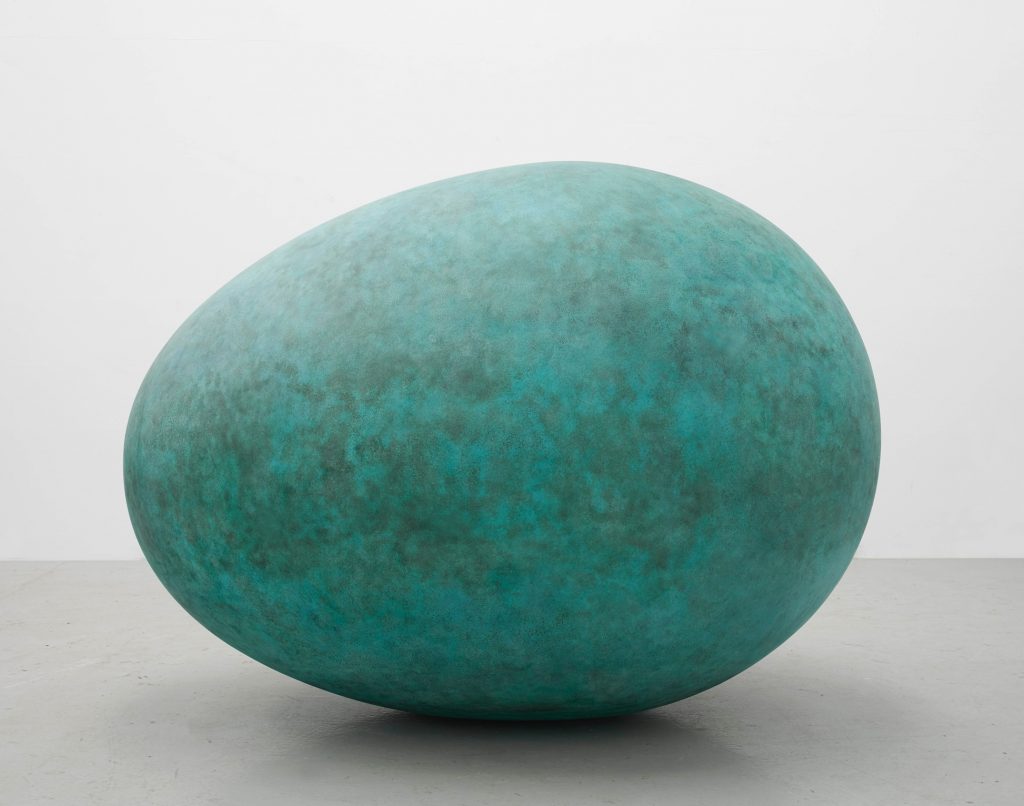 Just in time for Easter, the sensational/YBA artist Gavin Turk has unveiled an ambitious new project in collaboration with Photo London, Somerset House, and Ben Brown Fine Arts, featuring his giant bronze egg sculpture, 'Oeuvre', to be unveiled on the River Terrace at Somerset House on 14th April.
I want to take this moment a step further and invite the worlds photographers to take part in a mass creative act – GT
The bronze egg is intended as a starting point, and inspiration for photographers around the world to collaborate with Gavin on an ambitious public installation for Photo London, titled 'Gavin Turk – Portrait of an Egg'. The intention is to create a vibrant and entirely democratic public participation artwork; entry is free and open to photographers of any age, professional or amateur; all that is required to take part is a digital photographic device with which to record their own Portrait of an Egg.
Submissions to Gavin Turk – Portrait of an Egg can be made from 14th March via the project website: www.gavinturkegg.art All egg portraits received will be gathered to create the final collaborative work of art – a moving montage, with soundscape – to be installed at Somerset House during Photo London from 16th – 19th May. The aim is to create the world's most significant public 'egg collaboration'.
Full article can be viewed and read on Artlyst here.